Easily experience RemoteMeeting with AI demo.
Easily find out how to use and function for RemoteMeeting.
AI minutes will be create the minute for you.
It offers a voice recognition feature called AI minutes
which captures the speaker's voice and converts it into text.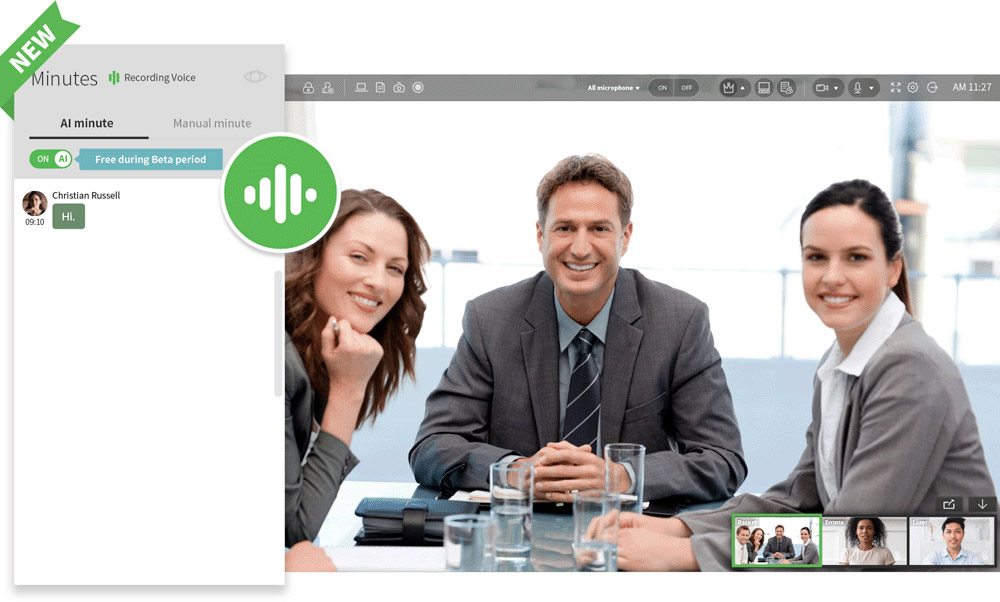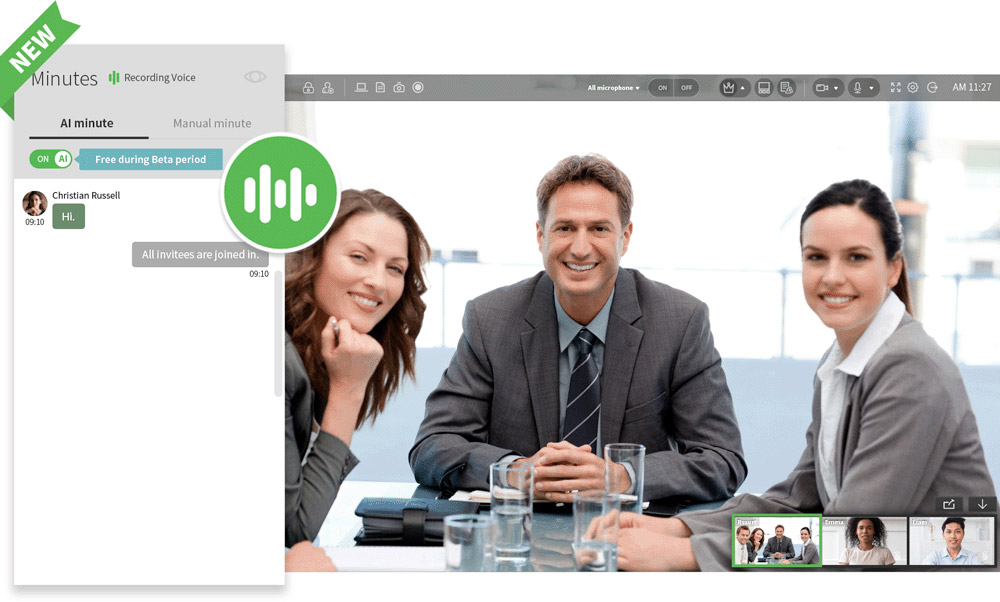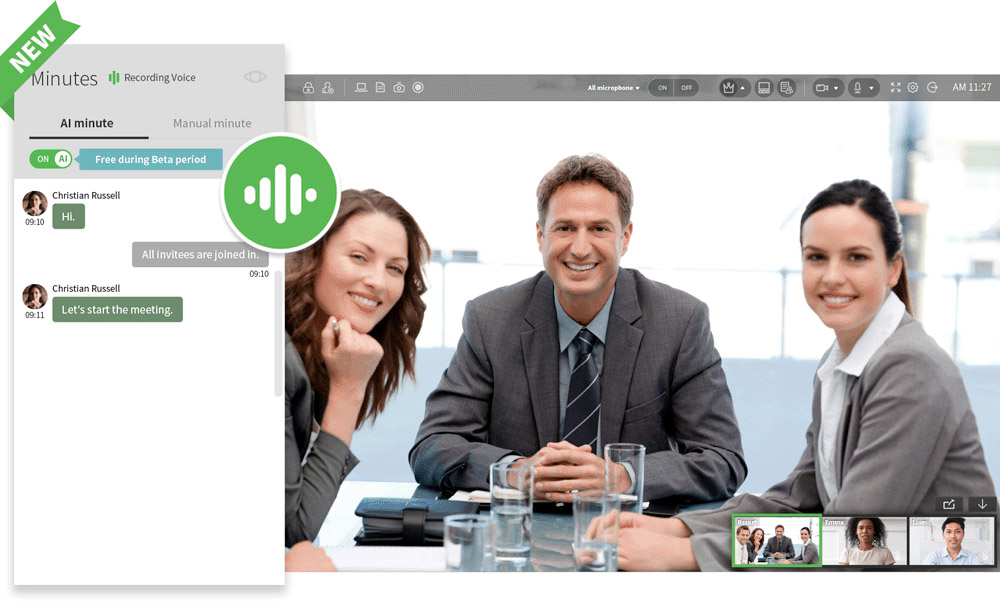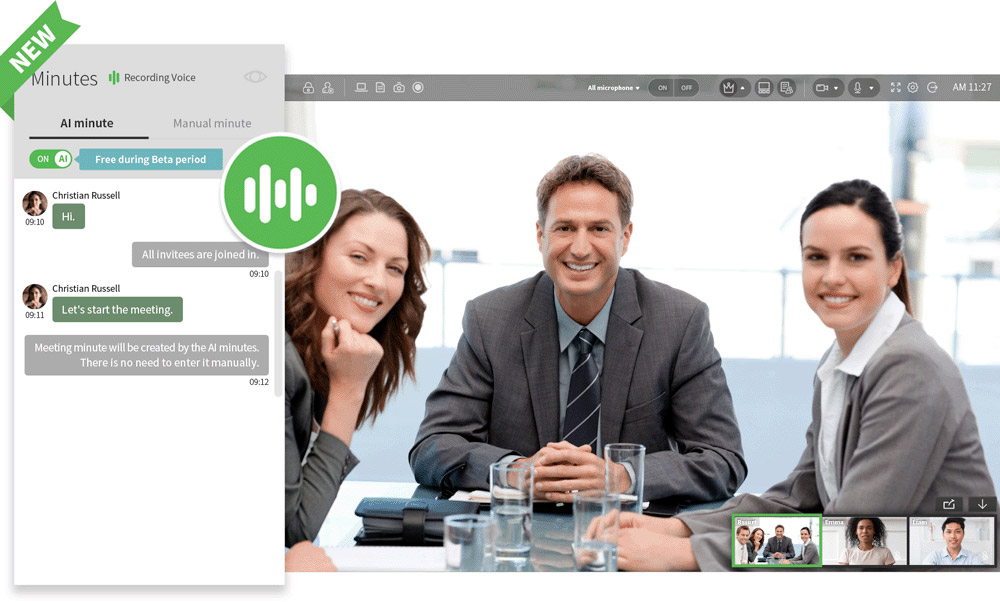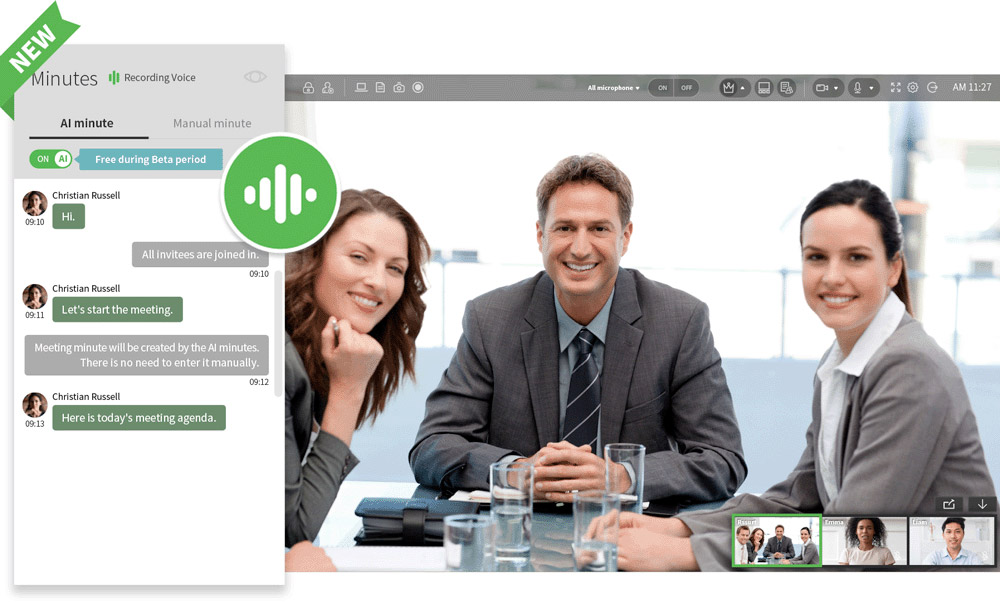 Powerful moderator features for VIP speakers
Even in a video conference, a moderator is required.
Pin VIP speakers on the main screen to immerse the attendees into the meeting.
Select mode according to meeting preferences
To increase the focus to a specific speaker or In a meeting where speech is shared among all attendees,
Select mode according to meeting preferences.
Speaker centered
Speaker tiled
No more waiting for vacancy with 99 video conference rooms
Don't worry about the lack of meeting rooms anymore.
RemoteMeeting's patented lounge UX allows you to easily start video conferencing by simply selecting an empty room.
Increase the immersion level of video conferencing without noise around you.
By removing the background noise that is heard along with the speaker's voice,
The quality has been improved so that the other party can hear a clearer voice.
Connect to the world from anywhere
Be a partner of the world with RemoteMeeting.
A fair pricing
Get your meetings and pay just for the time you use.
Select a right plan for the meeting frequency.
Along with software
the innovative video conferencing hardware
RemoteMeeting BOX
Get a video conferencing system at a low cost.
Your meeting room always will be on stand by.
Starting a meeting immediately with the remote control
Video conferencing becoming as easy as watching TV
Sharing the screen of laptop using HDMI connection
Try RemoteMeeting for free for 14 days now!
If you want a easy and powerful video conferencing, 100% web browser based RemoteMeeting is the answer.
The most reasonable, yet most efficient collaboration tool! Try RemoteMeeting.