Easily experience RemoteMeeting with AI demo.
Easily find out how to use and function for RemoteMeeting.
AI minutes will be create the minute for you.
It offers a voice recognition feature called AI minutes
which captures the speaker's voice and converts it into text.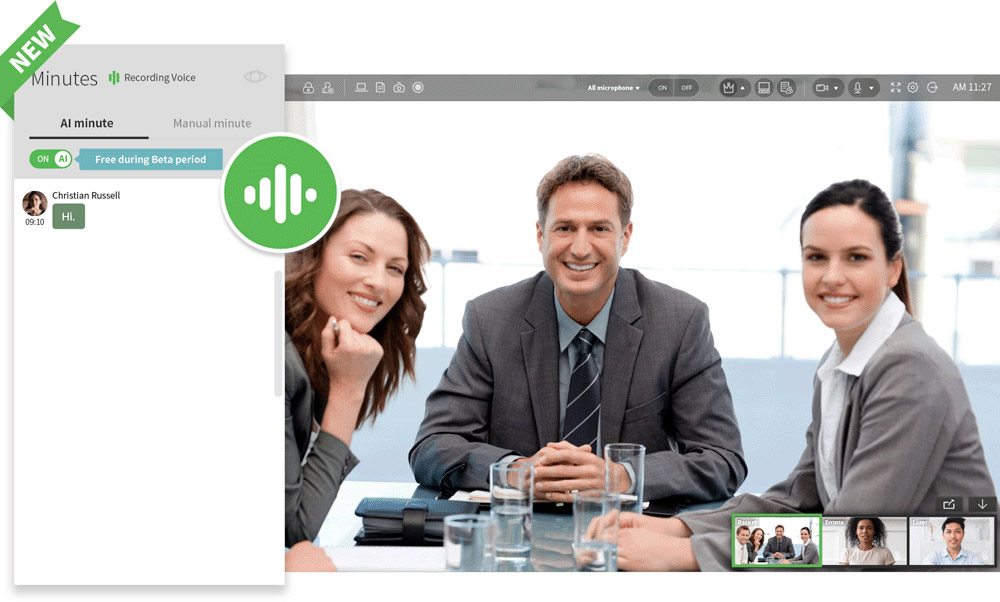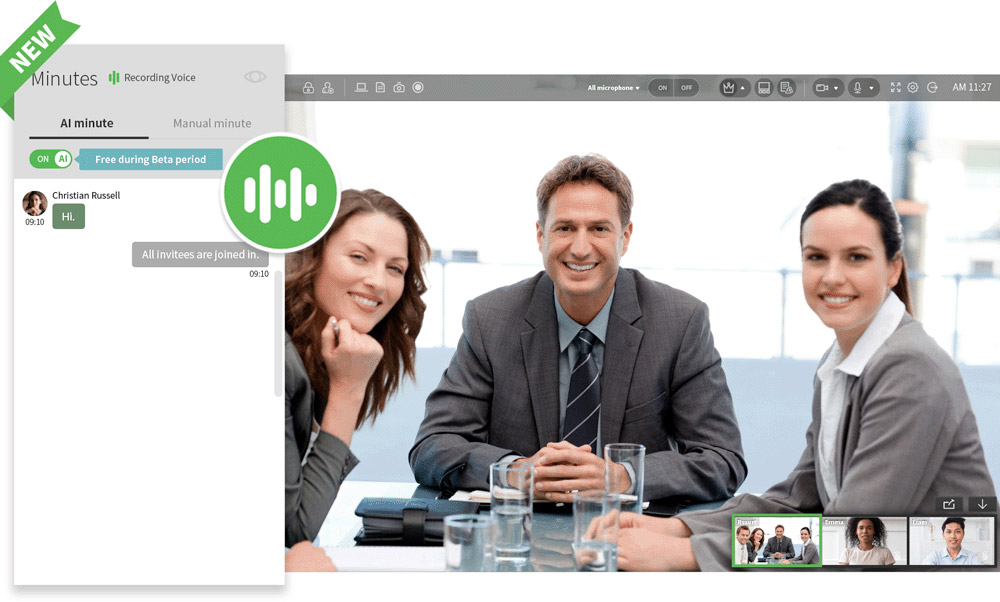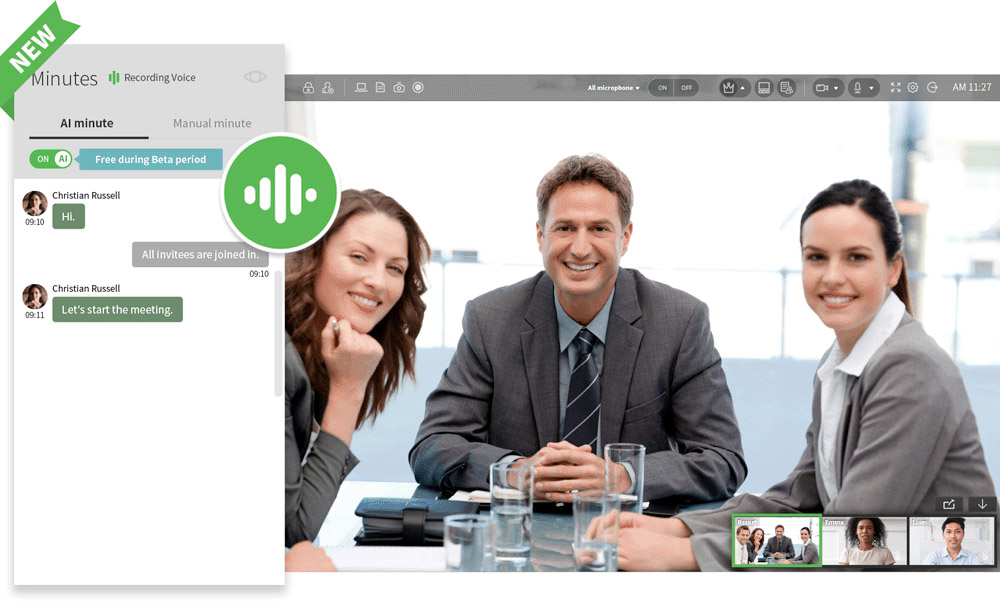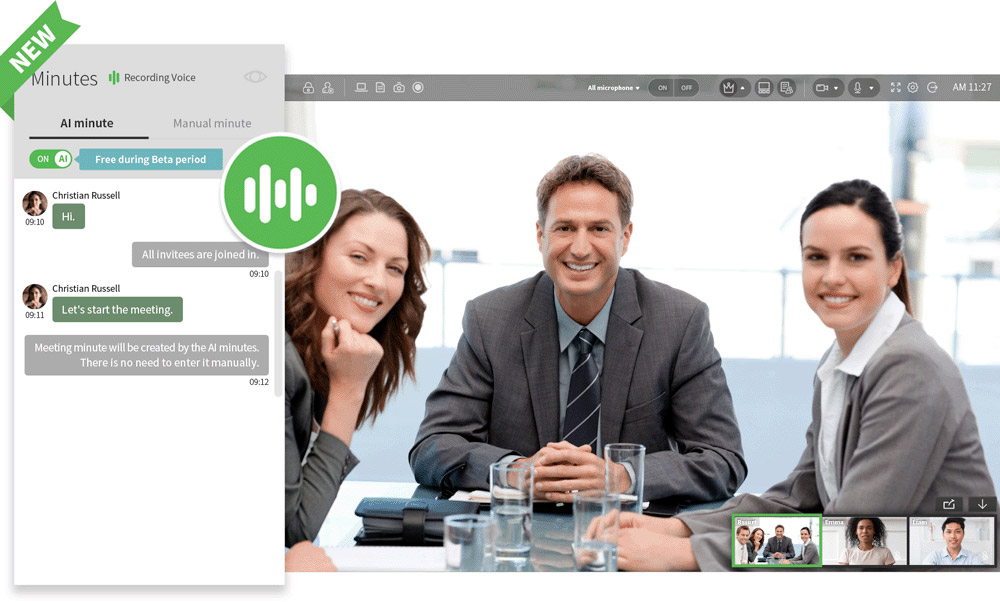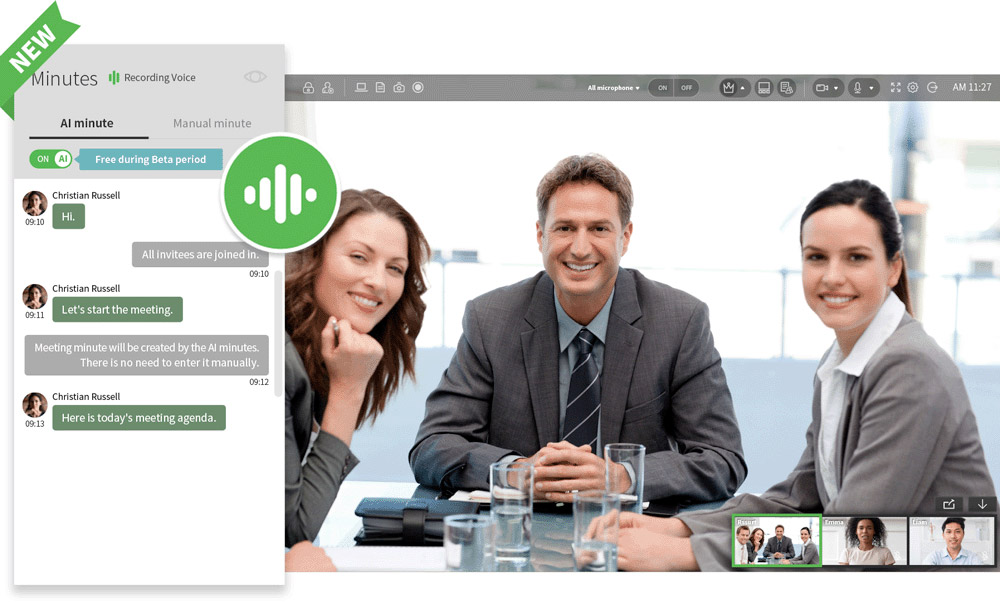 Web conferences with up to 30 attendees.
RemoteMeeting with simultaneous connection with up to 30 attenfees,
increase your coverage to various fields such as debates and lectures.
RemoteMeeting, Quick, Easy and Powerful
The dummy-friendly design makes RemoteMeeting easy to use for everybody.
RemoteMeeting offers quick, easy, and powerful way to video conference and collaboration.
Increase the immersion level of video conferencing without noise around you.
By removing the background noise that is heard along with the speaker's voice,
The quality has been improved so that the other party can hear a clearer voice.
Connect to the world from anywhere
Be a partner of the world with RemoteMeeting.
A fair pricing
Get your meetings and pay just for the time you use.
Select a right plan for the meeting frequency.
Along with software
the innovative video conferencing hardware
RemoteMeeting BOX
Get a video conferencing system at a low cost.
Your meeting room always will be on stand by.
Starting a meeting immediately with the remote control
Video conferencing becoming as easy as watching TV
Sharing the screen of laptop using HDMI connection
Try RemoteMeeting for free for 14 days now!
If you want a easy and powerful video conferencing, 100% web browser based RemoteMeeting is the answer.
The most reasonable, yet most efficient collaboration tool! Try RemoteMeeting.